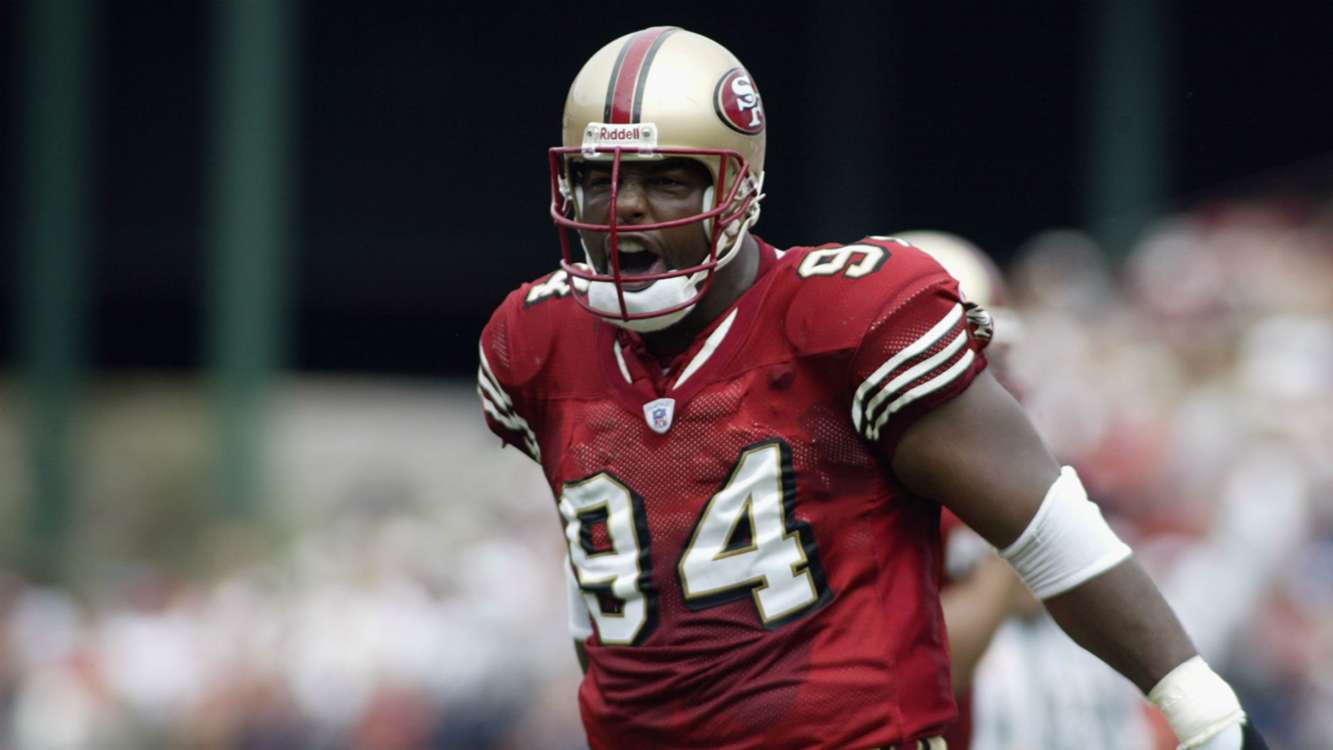 How might our society be different if we stopped glorifying professional athletes and pop music stars?
LA Times
"Santa Clara County prosecutors charged former San Francisco 49er Dana Stubblefield with multiple counts of rape Monday, alleging the retired

NFL

player assaulted a developmentally disabled woman who wanted to be the family's nanny.
Stubblefield, a

49ers

defensive lineman for seven years, is accused of attacking the 31-year-old woman when she visited his Morgan Hill home April 9, 2015. Prosecutors said the woman immediately reported the attack to police after she left his home and that DNA from her matched Stubblefield.
"This was a crime of violence against a vulnerable victim," said Santa Clara County Deputy Dist. Atty. Tim McInerny in a statement. "She was looking for a job and she was unconscionably assaulted."
Stubblefield is charged with rape by force or violence, rape of a person incapable of giving consent, oral copulation by force or violence, oral copulation of a person incapable of giving consent and false imprisonment. He is being held on $250,000 bail and faces up to 16 years and eight months in prison if convicted."