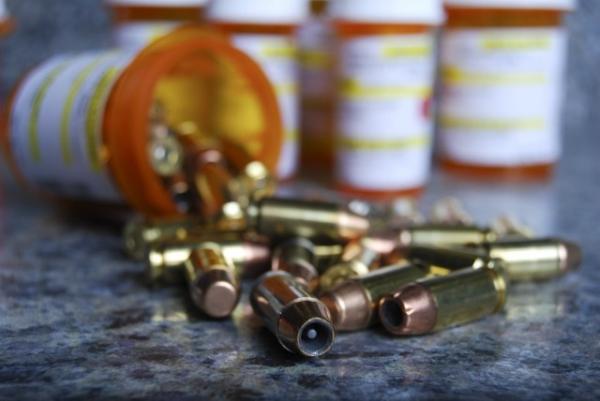 Can't say I'm as anti-biological psychiatry as

Peter Breggin

, but I'm glad he's writing his books.
Ithaca, NY (PRWEB)
October 06, 2016
"A jury has awarded $11.9 million in a suicide case involving the antidepressant Paxil (paroxetine). The patient killed himself in jail after a psychiatrist restarted him on the SSRI antidepressant.
The $11.9 million award was one of the largest jury awards of its kind in an antidepressant-related suicide case which concluded September 15, 2016.
The defendant was PrimeCare and several of its practitioners and staff who provided services at the jail. The jury determined that the company and most of the defendants acted with deliberate indifference to the patient's medical needs.
Psychiatrist Peter R. Breggin MD testified, according to court documents, about the negligence and callous indifference of the psychiatrist and the psychologist who treated the 46 year old patient, Mr. Mumun Barbaros. In addition, Dr. Breggin testified about causation in respect to the actions of the psychologist and psychiatrist, as well as the nursing staff and administration.
According to court documents Dr. Breggin testified that restarting the patient on his regular dose of the SSRI antidepressant Paxil 30 mg, despite a hiatus of least four days without the medication, was a direct cause of the suicide later on the same day. He explained further that the patient had difficulty several years earlier when starting the medication, even though the initial dose was only 10 mg. Restarting him on Paxil 30 mg, when most of the drug was out of his system caused akathisia (agitation with hyperactivity) and suicide. He also found that the doctor and the psychologist were negligent in several other ways, including their failure to evaluate the patient and to order careful monitoring."
The jury award included $2.8 million for negligence, $1.06 million for federal deliberate indifference and $8 million for punitive damages.
The attorney for the plaintiff was Brian Chacker of Philadelphia. The case is
Ponzini et al. v. Monroe County et al
., case number 3:11-cv-00413, in the U.S. District Court for the Middle District of Pennsylvania in Scranton.