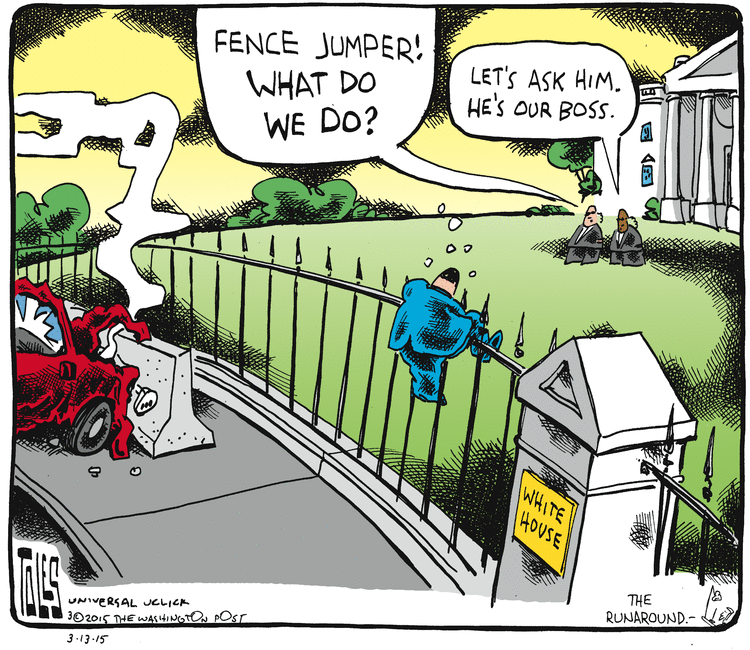 Congratulations, one of the few previously respected organizations in DC is now the subject of ridicule.
Washington Post
"Two Secret Service agents suspected of being under the influence while striking a White House security barricade drove through an active bomb investigation and directly beside the suspicious package, according to current and former government officials familiar with the incident.
These and other new details about the March 4 incident emerged Thursday from interviews and from police records obtained by The Washington Post.
The revelations spurred fresh questions Thursday from lawmakers about whether the newly appointed director of the Secret Service, Joseph P. Clancy, is capable of turning around the troubled agency.
Among lawmakers' questions was whether Clancy, a 27-year Secret Service veteran appointed to his job last month after a string of embarrassing agency missteps, has been aggressive enough in his handling of last week's incident.
Clancy placed the two senior agents involved in the incident in new "non-supervisory, non-operational" jobs pending an investigation — a less stringent approach than the service has taken in the past, when staffers suspected of misconduct were put on administrative leave or pressed to resign or accept demotion. Also, Clancy did not take action against a senior supervisor on duty that night who, according to officials briefed on the incident, ordered Secret Service officers to let the agents go home without giving them sobriety tests."