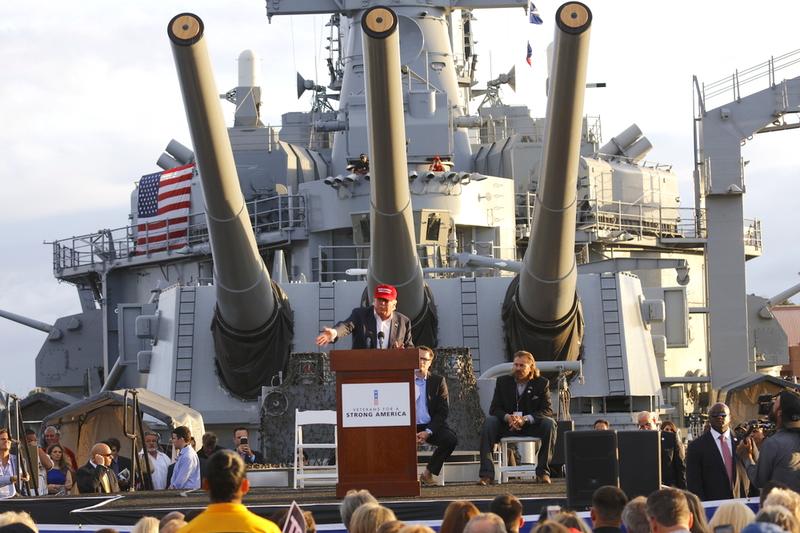 President-Elect Trump knows more than a little bit about persuasion, apparently. The Washington Post neglects to mention that Trump promised to clean up and overhaul the VA healthcare system. Voting for Hillary was a vote for the VA status quo, which isn't great. Also, "going after" John McCain was smart not because McCain is a great hero of the Vietnam War (he is) but because he is the schmuck who lost to Obama back in 2008. And going after the Gold Star family who used their personal loss in order to boost Hillary's political chances? You'd have to be a Washington Post reporter to think that that would hurt Trump with his potential voters. As for the generals who have been mismanaging the wars in the Middle East over the past 15 years? Maybe Trump does know better. He can't do worse than they have.
WaPo
"Exit polls suggest
veterans voted for Trump by about a 2 to 1 margin
, reflecting the typical Republican bent of this group of voters. But the numbers also mean that a number of Trump's controversial remarks on veterans and foreign policy did not significantly damage his support among military families. Trump said during his campaign that Sen. John McCain (R.-Ariz.) is not a war hero because he was captured during the Vietnam War, that he knew more about defeating the Islamic State militant group than U.S. generals, and also verbally attacked the parents of Army Capt. Humayun Khan, a U.S. soldier who was killed in Iraq, after they spoke at the Democratic National Convention against Trump."