I'm afraid I'm going to pass over the War of 1812 [if you must, there is always Theodore Roosevelt's
The Naval War of 1812
, written when he was 23 years old] and the Mexican War [which Grant said was the transgression that led to our punishment in the Civil War] and head straight for the maelstrom of the American Civil War. If you want the story of the fighting itself, there is nothing better than what has been called "the American Iliad," Shelby Foote's three volume
The Civil War: A Narrative
.
6.
Lincoln: A Novel
, Gore Vidal
Yes, it's a novel, but it also might be the best biography of Lincoln; or, at least, the best way of becoming acquainted with the man. You cannot imagine my disappointment when I learned that Steven Spielberg was basing his movie on Lincoln on Doris Kearns Goodwin's book, and not this one. This novel, by the way, was fact-checked (and fully endorsed) by the ultimate Lincoln biographer,
David Herbert Donald
. After you read Lincoln, you should read Gore Vidal's
Burr
(which, in my opinion, is even better).
7.
With Malice Toward None: A Life of Abraham Lincoln
, Stephen B. Oates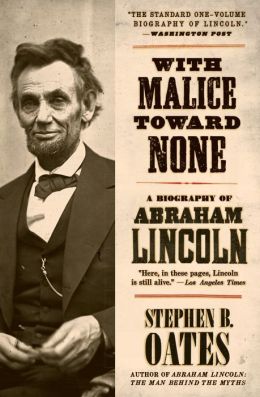 Now that you've gotten your feet wet by reading Gore Vidal's Lincoln, you should read the best one-volume biography of Lincoln. Yes, yes, David Herbert Donald's biography is more comprehensive -- but it is also twice as long and not nearly so gracefully written.
8.
The Red Badge of Courage
, Stephen Crane
You should hit "reset" on many of the books that you were told to read in high school and middle school. Some of them are actually worth reading, especially if you can manage to forget some of the forced "interpretations" and "creative exercises" you were assigned by your damn-fool of an "English Arts" teacher. Maybe you should start with some of Stephen Crane's
poetry
, just so you know he's no wuss.
9.
Memoirs
, Ulysses S. Grant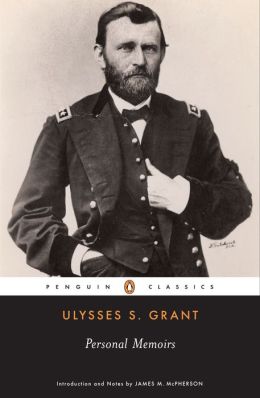 "What General Lee's feelings [at Appomattox] were I do not know. As he was a man of much dignity, with an impassible face, it was impossible to say whether he felt inwardly glad that the end had finally come, or felt sad over the result, and was too manly to show it. Whatever his feelings, they were entirely concealed from my observation; but my own feelings, which had been quite jubilant on the receipt of his letter, were sad and depressed. I felt like anything rather than rejoicing at the downfall of a foe who had fought so long and valiantly, and had suffered so much for a cause, though
that cause was, I believe, one of the worst for which a people ever fought, and one for which there was the least excuse
."
10.
Up from Slavery
, Booker T. Washington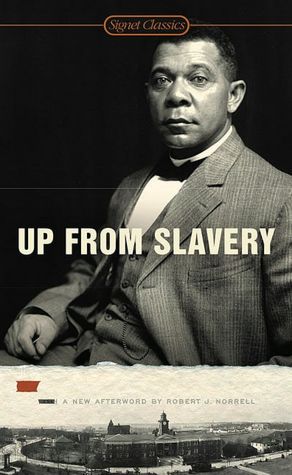 "My whole life has largely been one of surprises. I believe that any man's life will be filled with constant, unexpected encouragements of this kind if he makes up his mind to do his level best each day of his life — that is, tries to make each day reach as nearly as possible the high-water mark of pure, unselfish, useful living." Imagine how the nation would be different if Franklin's autobiography and this one were central elements in some "Common Core" high school curriculum.