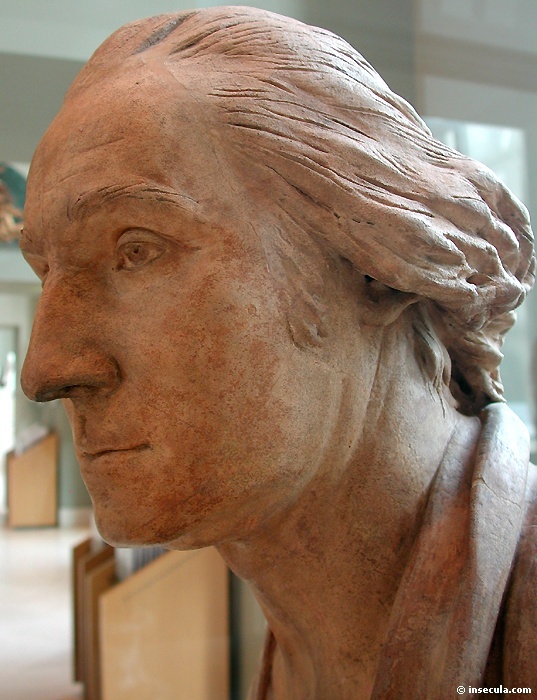 Here is a marvelously life-like image of the then 53-year-old Washington, sculpted by Jean Antoine Houdon from the life mask he cast when he visited Mount Vernon in 1785
Last summer I posted a couple of lists of recommended

Summer Reading

for

College Guys

. Those lists contained a total of 33 titles, some of which I will repeat this year. Once again, these are simply books that I have enjoyed and that I suspect most male undergraduates would also appreciate. This is a patently unofficial reading list -- the only connection with VMI is that I teach there and that this blog is frequented by some of my current and former students. I will present the books in groups of five over 10 posts, for a total of 50 titles.
Read often and well, for, as Peter Lawler of Berry College wrote, "reading is indispensable for beings with souls." Indeed,

"compensatory bookishness"

is the only remedy for your incomplete educations.
This year's Summer Reading list starts with five books concerning the American Revolution. Actually, it's basically three books about George Washington and two about Benjamin Franklin. Not that there's anything wrong with that. I think it's reasonable to expect American college graduates to be intimately familiar, even expert, on the lives of both Washington and Lincoln. Franklin is woefully neglected, probably because most primary and secondary teachers can't wrap their heads around him, leaving students exposed only to the superficial, and therefore, boring, Franklin.
1.

1776

. David McCullough.
McCullough is a delightful writer and a fine non-academic historian. You can't go wrong with any of his books. This is a great choice for Books-on-Tape, too, because he has one of the greatest voices in the business; I could listen to him all day. Read his John Adams next, or Mornings on Horseback.
This is more the sort of book that your history professor would be proud to recommend to you. History profs might look down their noses at McCullough, because his books have sold millions of copies, and anything popular must not be good. Don't be dissuaded though -- the scholarship might be first rate, but the narrative is too.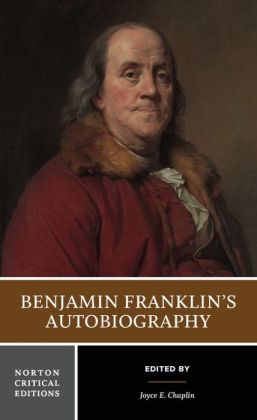 I would vote for this as mandatory reading for all incoming college freshmen (along with Homer's Iliad and Odyssey). It's short, it's funny, and it's incredibly practical and useful. Pick out just one of his life lessons from this book, practice it for a week, and see if you don't notice some significant improvement in your life.
Here's the scholarly account of Franklin, written in a stunningly masterful manner by an esteemed Yale historian. A biography as lively and ingenious as the man himself.

Winner of the Pulitzer Prize for Biography in 2011. As comprehensive and engaging single volume account of Washington as there is, to my knowledge.