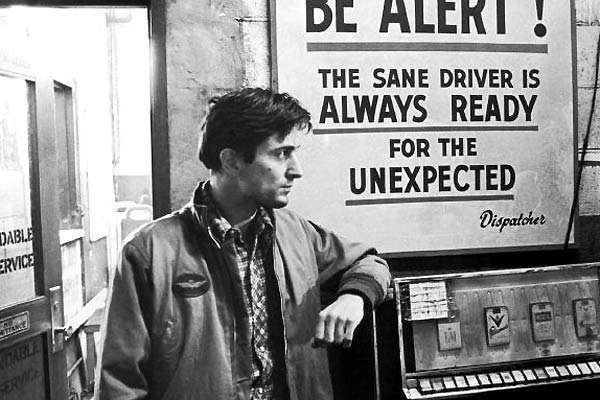 1.
Taxi Driver
(1976)
A mentally unstable Vietnam war veteran works as a night-time taxi driver in New York City where the perceived decadence and sleaze feeds his urge for violent action, attempting to save a preadolescent prostitute in the process. [This is the film John Hinckley watched dozens of times as he stalked President Carter and then President Reagan.]
2.
Casino Royale
(2006)
Armed with a license to kill, Secret Agent James Bond sets out on his first mission as 007 and must defeat a weapons dealer in a high stakes game of poker at Casino Royale, but things are not what they seem. [First rate portrayal of the psychopathic personality -- it's Bond, by the way, not Le Chiffre.]
3.
Monster
(2003)
Based on the life of Aileen Wuornos, a Daytona Beach prostitute who became a serial killer. [Yes, there are female serial killers, though there motives are usually different from those of male serial killers.]
4.
In the Line of Fire
(1993)
Secret Service agent Frank Horrigan couldn't save Kennedy, but he's determined not to let a clever assassin take out this president. [A nice tribute to Alfred Hitchcock with great performances by Eastwood and Malkovich. For the section on Stalking and Assassinations.]
5.
End of Watch
(2012)
Shot documentary-style, this film follows the daily grind of two young police officers in LA who are partners and friends, and what happens when they meet criminal forces greater than themselves. [From the cops' point-of-view.]
6.
L.A. Confidential
(1997)
As corruption grows in 1950s LA, three policemen - one strait-laced, one brutal, and one sleazy - investigate a series of murders with their own brand of justice. [Again, the cops' point-of-view, with some particularly gritty depictions of brutal crimes, and their aftermath.]
7.
Primal Fear
(1996)
An altar boy is accused of murdering a priest, and the truth is buried several layers deep. [Best ever protrayal of multiple personality disorder on film (Edward Norton). Richard Gere is great as the sleazy defense attorney who grows a soul.]
8.
Silence of the Lambs
(1991)
A young F.B.I. cadet must confide in an incarcerated and manipulative killer to receive his help on catching another serial killer who skins his victims. [The movie that started the serial killer hoopla and launched FBI "profiler" John Douglas into celebrity.]
9.
No Country for Old Men
(2007)
Violence and mayhem ensue after a hunter stumbles upon a drug deal gone wrong and more than two million dollars in cash near the Rio Grande. [My candidate for best film of the century, thus far. Other crime films by the Coen Brothers: Blood Simple, Fargo (the TV series is also great), and Miller's Crossing.]
10.
The Battle of Algiers
(1966)
In the 1950s, fear and violence escalate as the people of Algiers fight for independence from the French government. [For the section on terrorism, interrogations, and torture. For nearly half a century, a "How-To" film for both insurgents and counterinsurgents.]
11.
The Day of the Jackal
(1973)
A professional assassin codenamed "Jackal" plots to kill Charles de Gaulle, the President of France. [For the Stalking and Assassinations section. As they say, based on true events.]
12.
The Godfather
(1972) &
The Godfather, Part II
(1974)
The aging patriarch of an organized crime dynasty transfers control of his clandestine empire to his reluctant son. [I used to simply assume that every one has seen these films but I have learned that it is wrong to do so. Being an American and not being familiar with these films is like never having heard the National Anthem played at a baseball stadium.]